* Character Name:
Answer: LoLLip0p
* IRL Name:
Answer: Annie
* Class/Level (sub/nobl):
Answer: spoiler 30 lvl + wolf 27 lvl
* Why did you choose this class?:
Answer: I want play some different char, than I played before, also this char is not important for cp, but is helpful for clan
* Equipment:
Answer: D grade
* Alternative characters:
Answer: WC 31lvl
* Previous Clans, Servers:
Answer: servers: Paradise, Supreme, Dex, L2 off- Naia, Inova EU
Clans: Concrete, Vexation, NeMeSIIS, TNT
* Time zone(GMT) + Country, Age, Gender:
Answer: Bulgaria, GMT +2
* Approximate, how many hours can you play per day (weekdays/weekends):
Answer: different…, sometimes I can play a lot of time, but sometimes mb for 1-2h, I am not nolifer
* Are you able to use any voice comm - TS/Vent/Mumble/Skype etc, if so how often can you be on it? Do you get involved or you like to just listen?:
Answer: For clan events I can use for sure, I prefer to listen to, cuz my English isn`t very good
* PC Specification (Processor/Ram/Video card):
Answer: Intel Core i3 2.93 GHz (4CPUs), GeForce GT 220, 4GB RAM
* Do you know anyone in the clan? Who?:
Answer: unfortunately , no :/
* What experience do you have on Raids/Sieges?:
Answer: I am not pro, but I know what to do :)
* Any fraps or screens made by you or includes you?(Name yourself on it):
Answer: some screens, only with my last CP on Naia server from dimentional siege, fort and RB(Kissiel Aeore Healer)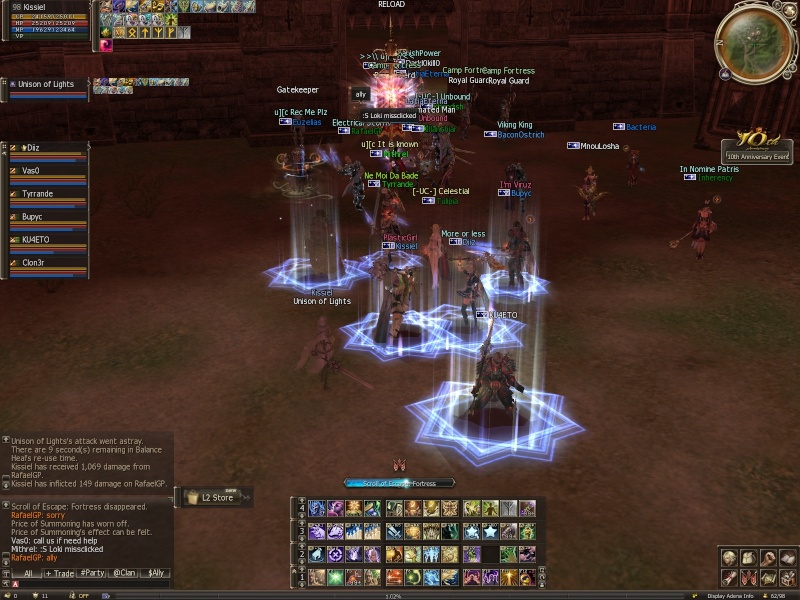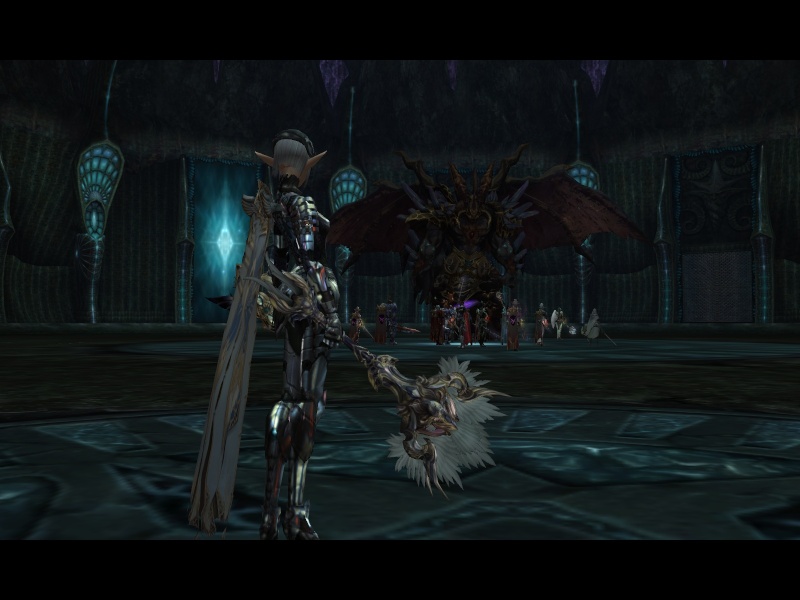 * What ROLE do you usually play on RPG type of games?
(Support, Damage Dealer, Tank):
Answer: at the beginning I played DD, but on new chronicles I played mostly with EE/healer
* Why do you want to join us?:
Answer: I liked your presentation on forum, also I like that rl is more important than L2 for you
* Why should we choose you? What makes you special?:
Answer: I don't like to advertise myself, can write a lot of things to like me :)
* We like to play a lot of different games not just Lineage2. Are you looking for a Clan just for the "ride" on the current L2 server or would you like to join and be a part of the community?
Answer: I played other games expect L2- Aion, Tera, tried AA, if I have friends to play with I can follow them in any good game, L2 is my favorite :)
* Lets say you have a friend on enemy side. Your friend PKs 1 of your clan mates that is currently in your party. Your actions:
Answer: hah, nice :), I will fight, this is part of game, if hes my real friend, he will never angry me for that
* Extra information, that might be usefull:
Answer: hmmm.. irl I have my family, my dogs :*, my job, for L2.. I play since C3, with some breaks ofc :), I don't like only farm like bot or soloing, I like PVPs and clan pts and events, I hope find friends here to play with

loLLip0p




Posts

: 2


Join date

: 2015-01-30



We could accommodate you in Academy to start with.
But we really don't need another Spoiler main.
And you have a CP? Who is in it?
Last edited by Bullet on Tue Feb 03, 2015 11:53 am; edited 1 time in total
_________________
[center]The Drama Bringer
┌П┐(◣_◢)┌П┐
HellSpawn
I am lf clan, I dont have CP here, they stayed at offi, I was tired of this "star wars", I quitted from months, if you havent place in clan np :) I can join academy.

loLLip0p




Posts

: 2


Join date

: 2015-01-30



or click everyone dat is not a dwarf and make a dorf clan!

GoddessOfDeath




Posts

: 443


Join date

: 2010-08-25



Tomorrow we will be taking in new people for trials.
Around 22:00 GMT +0 once the penalty is off.
_________________
[center]The Drama Bringer
┌П┐(◣_◢)┌П┐
HellSpawn
---
Permissions in this forum:
You
cannot
reply to topics in this forum